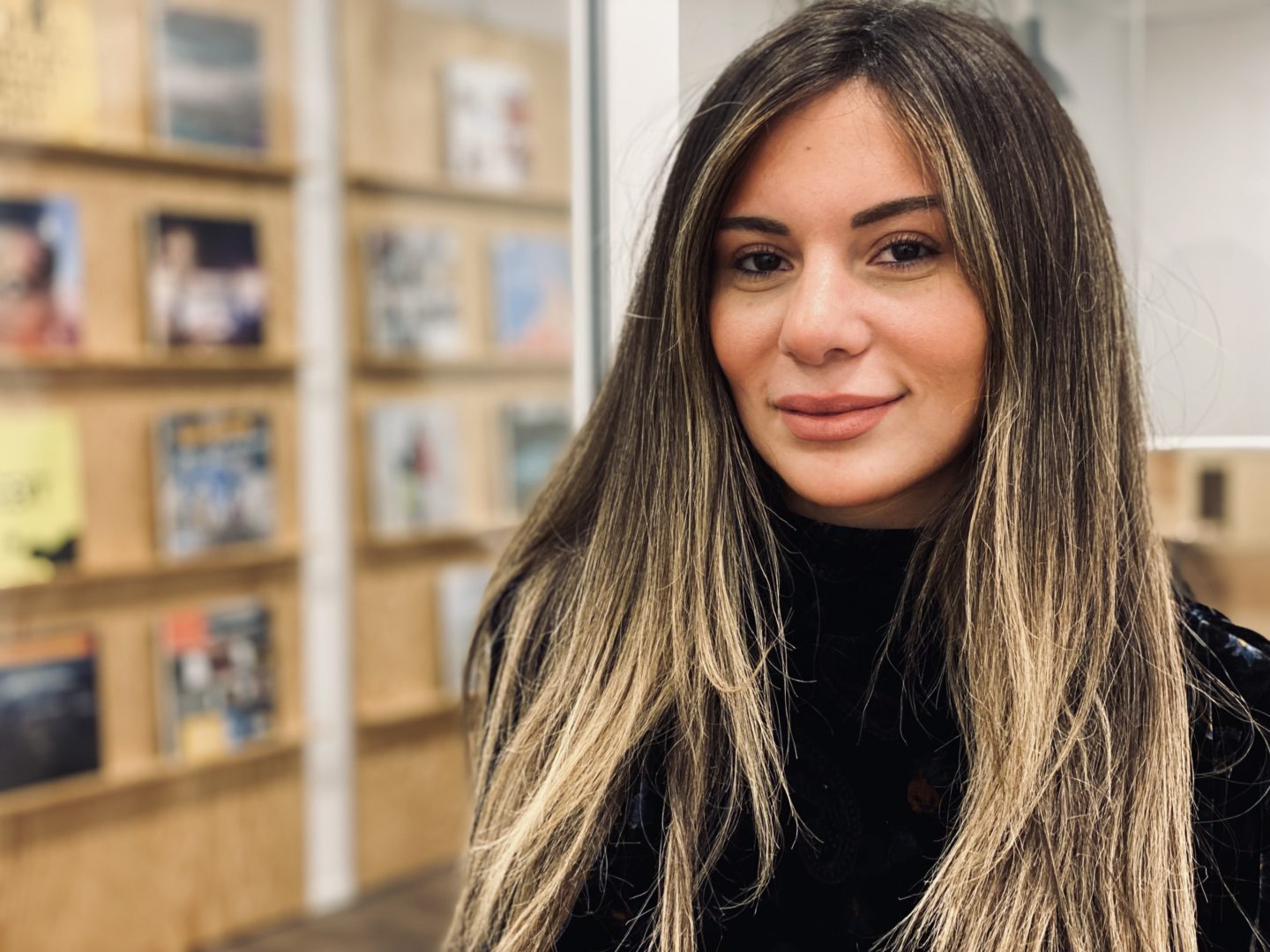 New on board: Influencer Özen Kütevin
Hi, my name is Özen, I'm 28 years old and have been strengthening the social media team at Callies & Schewe since September 2021.
Since 2019, I've been on Instagram as an influencer and now work with over 30 brands from the cosmetics and fashion industry across Europe. I feel creative, unique, free and at home on the platform. I love creating new content, following trends and maybe even setting some myself.
I now have over 30,000 subscribers and I'm happy as a little kid for every interaction and content I produce.
I want to share this fun and my expertise in visual social media communication with our customers. After all, it has to be human in B2B marketing, too!
But first, my very personal story:
In my short life, I've been around a lot
I have lived in three different countries and in seven different major cities. Thus, I was allowed to leave my comfort zone and face new challenges a total of seven times.
I was born in Istanbul in 1993 to a family of bankers. tMy answer to the question "What do you want to be when you grow up?" was always, "A ballet dancer." My parents always supported me. But for my relatives, this was not a "real" profession. Everyone would have preferred me to be a doctor or a lawyer. ⚕️ ⚖️
Unfortunately, many people are not aware that children come into the world with their special features and abilities.
Unfortunately, the dream of dancing ended abruptly in 2008. As a 12-year-old girl, I stood in the entrance exam of a well-known ballet school in Hamburg. Without any knowledge of German, in competition with professional dancers. Apart from a few Russian technical terms, I understood nothing. I couldn't even copy the steps! That was the first moment when I felt: I am no longer in my comfort zone, in my Istanbul ballet school or in our living room. Everything is different here and I have to integrate myself first. Above all, I have to learn the language. Challenge accepted!
Creativity is universal.
In the first year I was in the preparatory class with classmates from all over the world and we studied only German for a year. An important learning method was "writing plays and acting them out." When I noticed that our teacher almost fell off her chair laughing, even though our plays were probably written and acted in very bad language, I suddenly realized: creativity is universal. Acting then became my next dream job.
In 2013, I graduated from high school in Nuremberg, then went on to Vienna to study theater, film and media studies. After that, I wanted to realize my dream of acting in Istanbul.
My TV series in Turkey.
In fact, I got to act in four TV series as a supporting actress. The feeling of realizing one's dreams cannot be described and cannot be compared to anything else. I have to admit, though, that I wasn't always lucky with my series. Netflix had reached its peak in Turkey at the time and many series on classic TV had to bring forward the finale, they were partly replaced by new formats. Also, I wanted to go to Germany and continue my studies.
Master's degree in Passau.
In Passau, I completed the double master's degree in cultural studies. Here I learned how synergies are created in companies through intercultural cooperation. Since then, I know that I can build bridges – from person to person.
That's what I want to do at Callies & Schewe, too. I look forward to all projects in which I can apply my knowledge and develop my creativity. In the process, I'm excited to see how I can also make you more successful on LinkedIn or Instagram and keep learning myself.