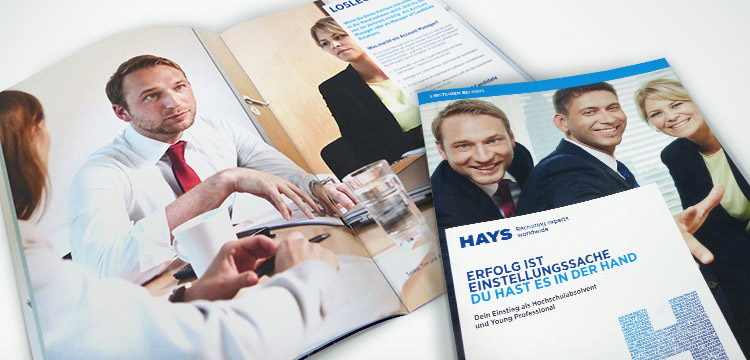 Employer Branding: Hays Chooses Callies & Schewe
New contract for Callies & Schewe: Effective immediately, the communications consultants will provide employer branding and personnel marketing services to Hays AG, the leading recruiting experts for Germany, Austria and Switzerland, with head offices in Mannheim.
"We consciously chose an agency located near us, which shares our high quality standards," says Christian Jost, Head of Talent Management at Hays. Together, they plan to grow the employer brand gradually for the German-language market. In the first step, measures include a new claim, revised job advertisements and websites, modified imagery and brochures for graduates and young professionals. "We are delighted with this vote of confidence and the opportunity to help the leading specialist recruitment provider grow and compete for the best talent," says Kim Schewe, Managing Director of Callies & Schewe.