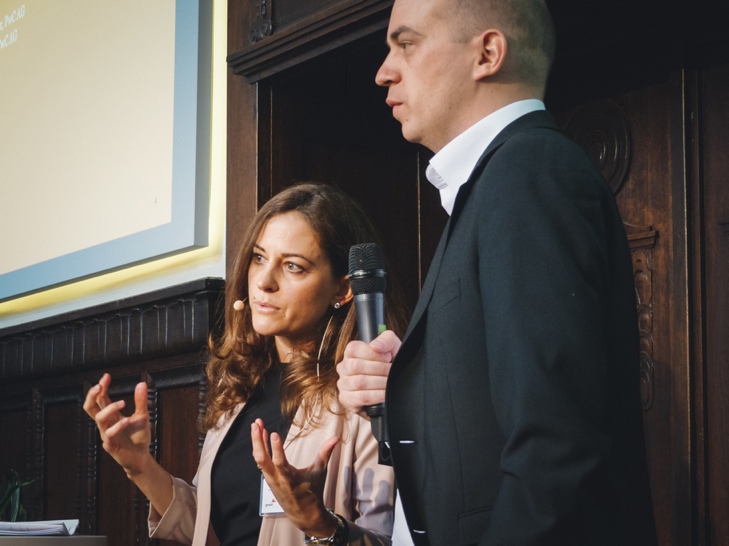 Business Lunch with PwC: The Villa Grün was buzzing
The first joint business lunch with the corporate transaction experts from PwC Rhine-Neckar was a roaring success. Around 40 entrepreneurs, business executives, HR directors and CFOs gathered in the Villa Grün last week to learn about the factors that play key roles in acquisitions.
Mattias Bühler, Senior Manager of Corporate Transaction Consulting at PwC, illustrated the importance of clearly defined goals, and explained that every aspect, no matter how seemingly obvious, must always be scrutinized; communication is a critical factor that managers often overlook. Marcus Birkmeir (Callies & Schewe) presented a case from the agency where a mid-sized automotive supplier stayed on track even after being acquired by a large foreign company – thanks to a communications strategy clearly defined in advance. To conclude, Sebastian Callies spoke to the meaning of and the requirements for trust in communication, stressing that, "It's not the flow of information that's critical during change processes so much as the quality of the relationship. The foundation has to be right in order for communication to be effective." Yasmin Pavlovic (PwC) led the event through the lunch hour. The response was so positive that they've already planned the next event for the fall.