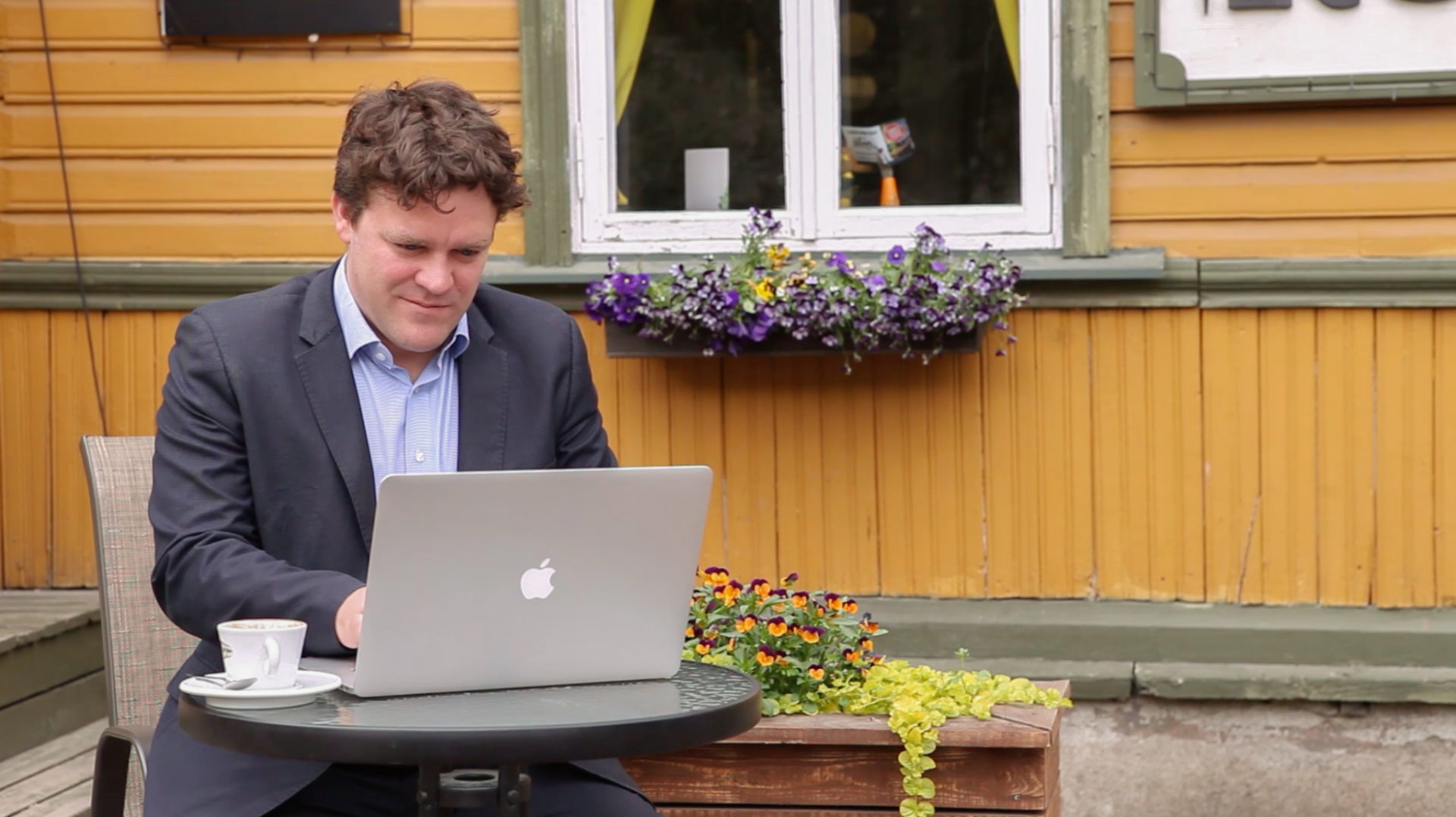 Estonia's Transformation: From Soviet State to Digital Pioneer
By guest writer Florian Hartleb
Estonia's digital transformation is well underway. In the former Soviet state, SIM cards serve as ID and tax returns are filed at the click of a mouse. In 2009, a company was established in a world-record 18 minutes and 3 seconds. Welcome to the Europe's very own Silicon Valley.
Estonia's capital, Tallinn, is a fusion of history and modern technology. Home to 400,000, its biggest attraction is its old town, a world heritage site. However, the city is also a hotbed of innovation and pulsates with an exciting energy. It has a young, international population—and its thriving music scene caters for a variety of subcultures.
Telliviski, the hipster district, resembles London's Shoreditch and recalls the vibrant atmosphere of '90s Berlin. Drivers pay parking costs via smartphone. And freelancers have access to fast, free Wi-Fi throughout the city—meaning perfect working conditions everywhere.
Young Estonian politicians decided that what the country would compensate for a relative lack of raw materials through technology. Its digital transformation began at the very top. Since 1999, the Estonian cabinet has worked entirely digitally—starting with desktop computers and later incorporating laptops and tablets. 2005's local elections and 2007's general elections saw the introduction of nationwide e-voting—and Internet connection became a human right. Additionally, many documents, including the Registry of Deeds, are no longer in physical format; copy shops are hard to come by in the capital; and official notices have been issued entirely online since 2003. Thanks to its forward-thinking approach, international media acknowledge Estonia as a European trendsetter. And as further testament to its technological prowess, NATO's cyber security centre is headquartered in Tallinn.
Establishing Companies within Minutes
The Estonian government offers the majority of its services online through 'e-Residency'. Electronic ID for an extended stay in Estonia is available to anyone—whether or not they are an EU citizen. Forms are filled out digitally, companies can be established in a matter of minutes, and the startup scene is developing rapidly. In fact, many new businesses are looking to follow the example set by Skype, which developed its back-end architecture in Estonia. Transferwise, for instance, has its largest office in Tallinn. The company provides cheap, international money transfers and is worth over a billion dollars. Estonia's impressive digital infrastructure continues to attract new enterprises. And the Baltic state will soon become one of the first countries to introduce a 5G mobile network.
Industry 4.0 and E-Government—a Formidable Combination
Unlike in Germany or the UK, senior citizens in Estonia are fully on board the digital revolution. Thanks to e-voting, the number of over 60s casting votes in general elections is now well above average. And it is not only the older generations getting to grips with digitisation. Children are learning programming in primary school—solving technical problems as well as building and controlling robots.
Meanwhile, the rest of Europe is playing catch up. The e-Estonia showroom next to Tallinn Airport attracts visitors from politics and business and offers them a glimpse into the future. On her state visit to Tallinn, German chancellor Angela Merkel claimed that Germany's Industry 4.0 and Estonia's e-government would make a formidable combination. If Europe aims to compete digitally with the US, Israel, India, China, and Singapore, it will have to follow Estonia's lead. The country could hold the Presidency of the Council of the EU from the second half of 2017. If so, it could provide the rest of the continent with the kick start it needs.  
Over 200 Government Services Available Online
94% of Estonian citizens use the electronic ID cards introduced in 2002. They not only serve as proof of identity, but also provide access to over 200 online government services. These include a virtual health database through which doctors deliver and renew prescriptions. This enables patients to go straight to the orthopaedist or optometrist without first having to see a GP for a referral.
The same services have been available via mobile ID since 2007. Visiting a post office is becoming a thing of the past as the digital signature is now as common as the handwritten. Indeed, Estonians can sign all manner of forms digitally—as easily as converting a Word document to pdf. This is thanks to 'X-Road', a system first introduced in 2003 that interconnects various decentralised platforms. The software allows e-service providers and databases to exchange data and members of the public to retrieve their official documents. However, this needn't conjure up images of an Orwellian future; authorities only have access to information that concerns them directly. What's more, users can see who has viewed what details and when—and unauthorised access is punished severely.     
Germany Is Lagging Behind
In Estonia, electronic tax declarations have been around for some time. By 2012, 95% of the country's citizens had filed their tax returns online—more than anywhere else in the world. In contrast to many Germans, Estonians regard saving and processing information online as a more secure alternative to doing so on paper. Their approach means they can perform the majority of official processes without even leaving the house—excluding marriage, divorce, and notary appointments.
In Germany, on the other hand, data protection stands in the way of such comprehensive digitisation. Recent debates over electronic health records and digital signatures are evidence of this. Yet the country has so far failed to hold a broad discussion that brings all generations into the picture. German SMEs are especially sceptical, but Estonia provides a clear example of how to successfully take digital transformation to the next level.
__________________________
Dr Florian Hartleb is a political advisor and expert on the e-government. He works from Tallinn, where he supports businesses and authorities throughout Europe.