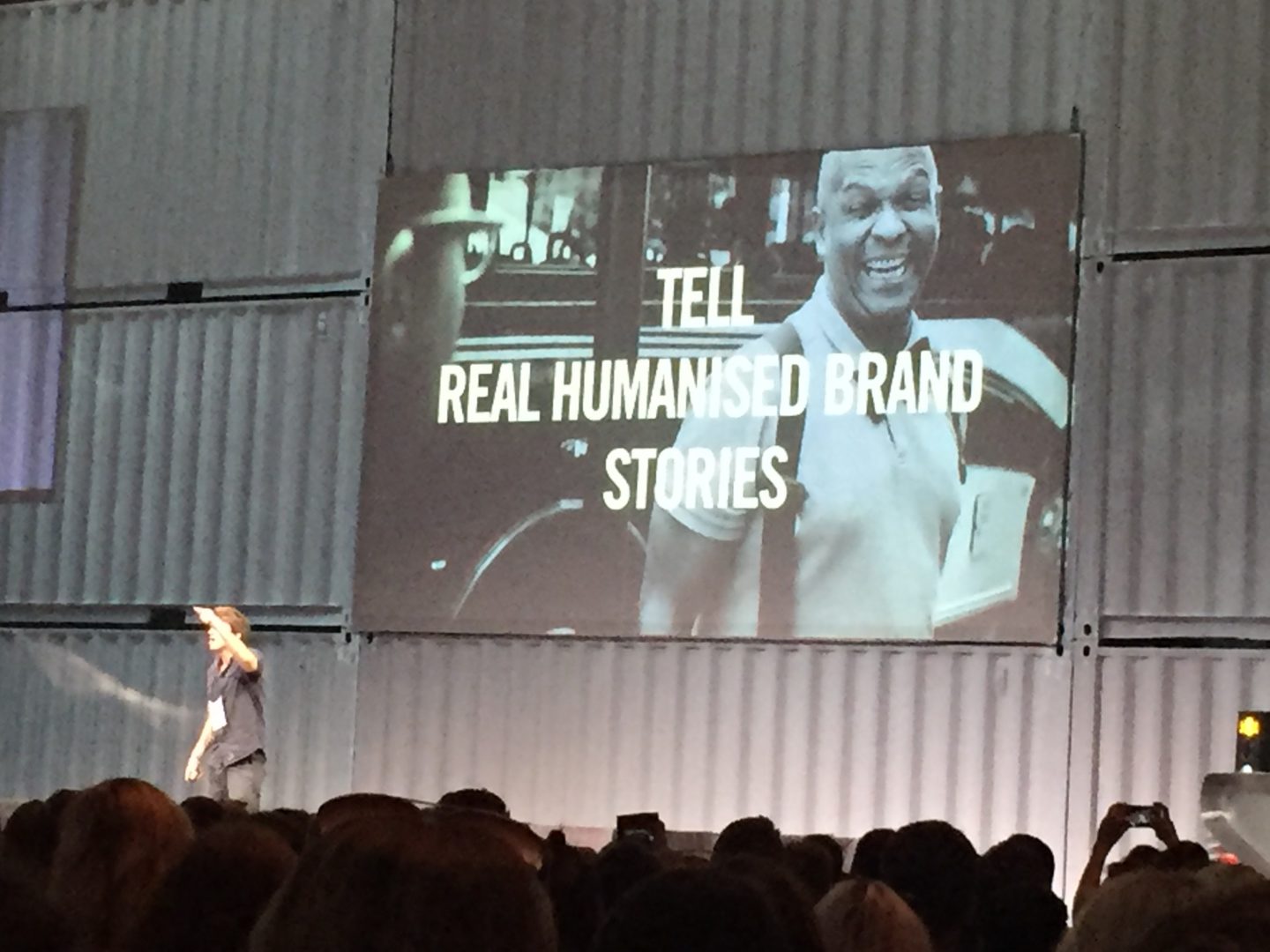 Fifteen Seconds Festival: Five Marketing Trends from Graz
Everything is just that little bit bigger here at the Fifteen Seconds Festival—the stages, the program, even the egos of some of the keynote speakers. In any case, it's two days of pure, unadulterated entertainment. Formerly known as "Marketing Rockstars", the festival attracted around 3,000 visitors—mainly Austrians—to Graz Town Hall on June 16 and 17. We were fortunate enough to be among them. Here are five trends we've picked out for you:
1. Analog is the new digital
It is remarkable how keenly the hands-on experience is celebrated at a festival for innovation and marketing in the age of big data. There's a free tote bag emblazoned with witty slogans for every visitor; the stages spread over a 12,000m2 exhibition space are built from organic material (wood and pallets); and the printed word covers every corner. It somehow embodies a quote from Silicon Valley-resident author Tim Leberecht. He said in his keynote speech on romanticism in business, "Give clients the opposite of what they expect and they will love you for it."
2. Virtual reality is still niche
A prototype of the Oculus Rift VR headset was launched in 2013, and the final version has been on shelves since January. Specialist media and advertisers see virtual reality as the next big thing, and Fifteen Seconds got behind it, too, presenting masterclasses on the topic. Stock photography agency Getty Images showed off spectacular 360-degree pictures at their stand.
What stood out was that, for the very first time, students were genuinely excited to see and try on these headsets. The hype has still not reached its target audience, but we at the agency are working on changing that.
3. Videos are where it's at
The festival kicked off with a spectacular intro sequence projected onto a stack of shipping containers. In just two and a half minutes the tone for the event was set and the audience had gathered in full. Videos only have such an impact when they are expertly produced, appeal to the target audience, and create the right atmosphere. Those that flopped were the ones that took up half the presentation time. The only atmosphere that creates is one of boredom. A film should support a gig, not replace it.
4. Variety is the spice of life
The great variety of keynote speeches kept visitors on their toes. On the first day, a sales coach roared the house down for several minutes. In stark contrast, Buddhist monk Gelong Thubten later delivered a soothing speech about mindfulness. Journalists, advertisers, and tech experts took turns on stage. After all, different points of view make sparks fly—something other event organizers in the business community should encourage.
5. Authentic extravagance draws in the crowds
The third edition of the festival fully captured the essence of its young founder—it was lively, dynamic, and from time to time overcome by its own success. It was crucial to effectively convey this authenticity—and images and text did just that. During his keynote, Jean-Remy von Matt perfectly summed up the recipe for marketing success: "Relevance is a must. Extravagance is a welcome bonus."