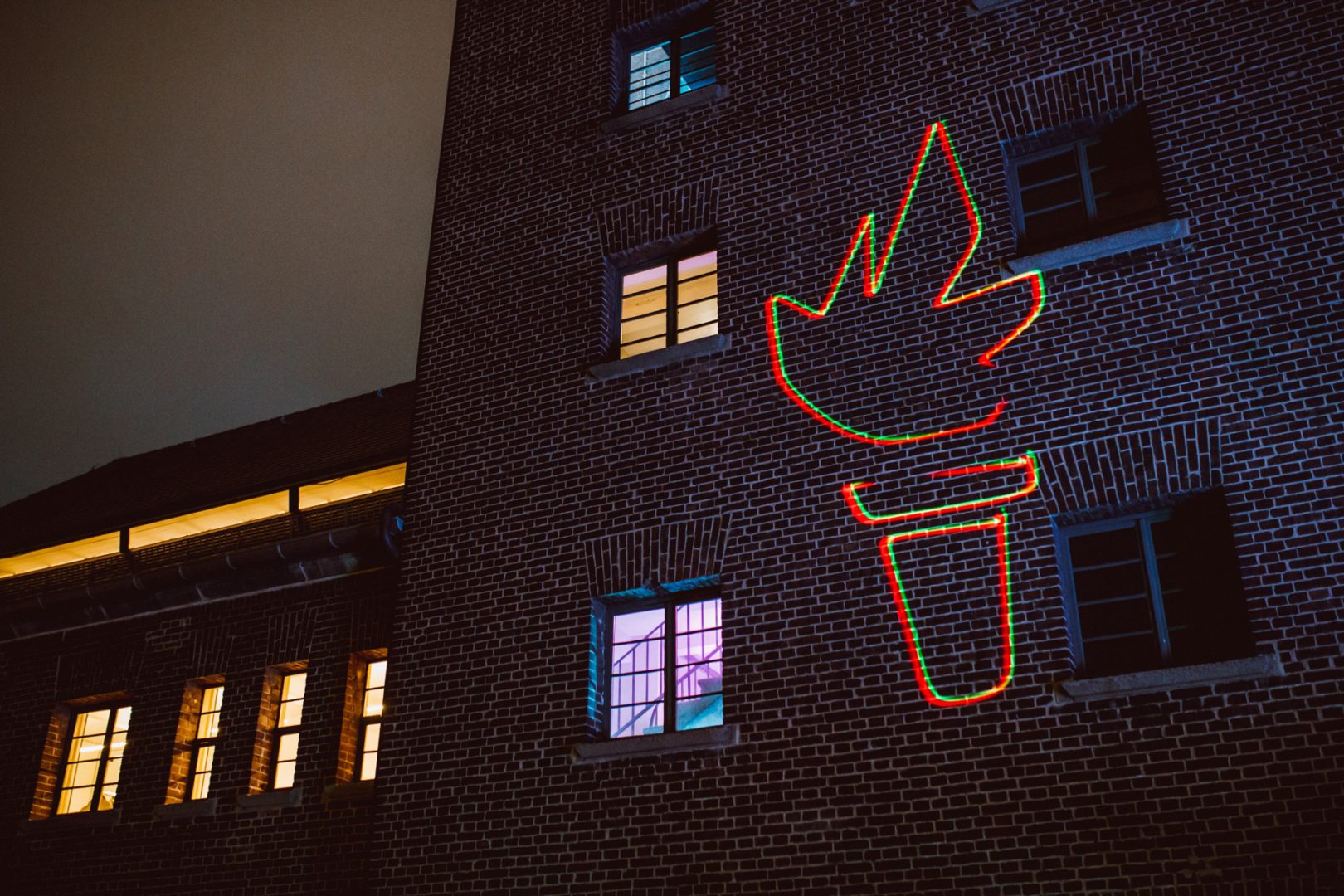 Our 10 Year Anniversary Celebration in the Tankturm
Award-winning architecture, a collective art project that included all guests, and all the ingredients of a successful party. On October 2 nd , 2018 we celebrated our tenth anniversary with around 180 customers, partners, and friends in the Heidelberg Tankturm – an old water refilling station for steam trains. What a wonderful evening it was…
Together we toasted ten years of new beginnings and pursued the question that drives every founder and creative on a daily basis – how do you actually get started? Supporting us on our search for answers were "Selfie Priest" Diego Elola and artist Jacques Gassmann who was born in Heidelberg but now calls Europe home.
At the age of four, a Danish student rescued Gassmann from the waters of the Neckar River. It is actually due to this early "rebirth" that he uses water-based ink and India ink in his artworks today. On the evening of our celebration, an additional medium for his art came into play: the ashes of personal messages from our guests. On these, visitors had written down things that they wished to leave behind. Gassmann fascinated our guests for the entire evening, creating his work in the spectacular concrete tank at the top of the water station. This fascination struck a chord with Father Diego. Approaching people and subjects with a fundamental curiosity is precisely what he sees as "the basis for all creativity". Father Diego communicates in an entertaining way across social media, which is "where the people are", and gained much praise for his open character on the evening.
Following the concept of the entire programme, the location itself was a voyage of discovery across five floors – with good food, good drinks, and rockabilly and house on the turntables. It was an inspirational evening which we hope conveyed the energy of our agency. We say a huge thank you for everything to all our guests and look forward to the next awakening!