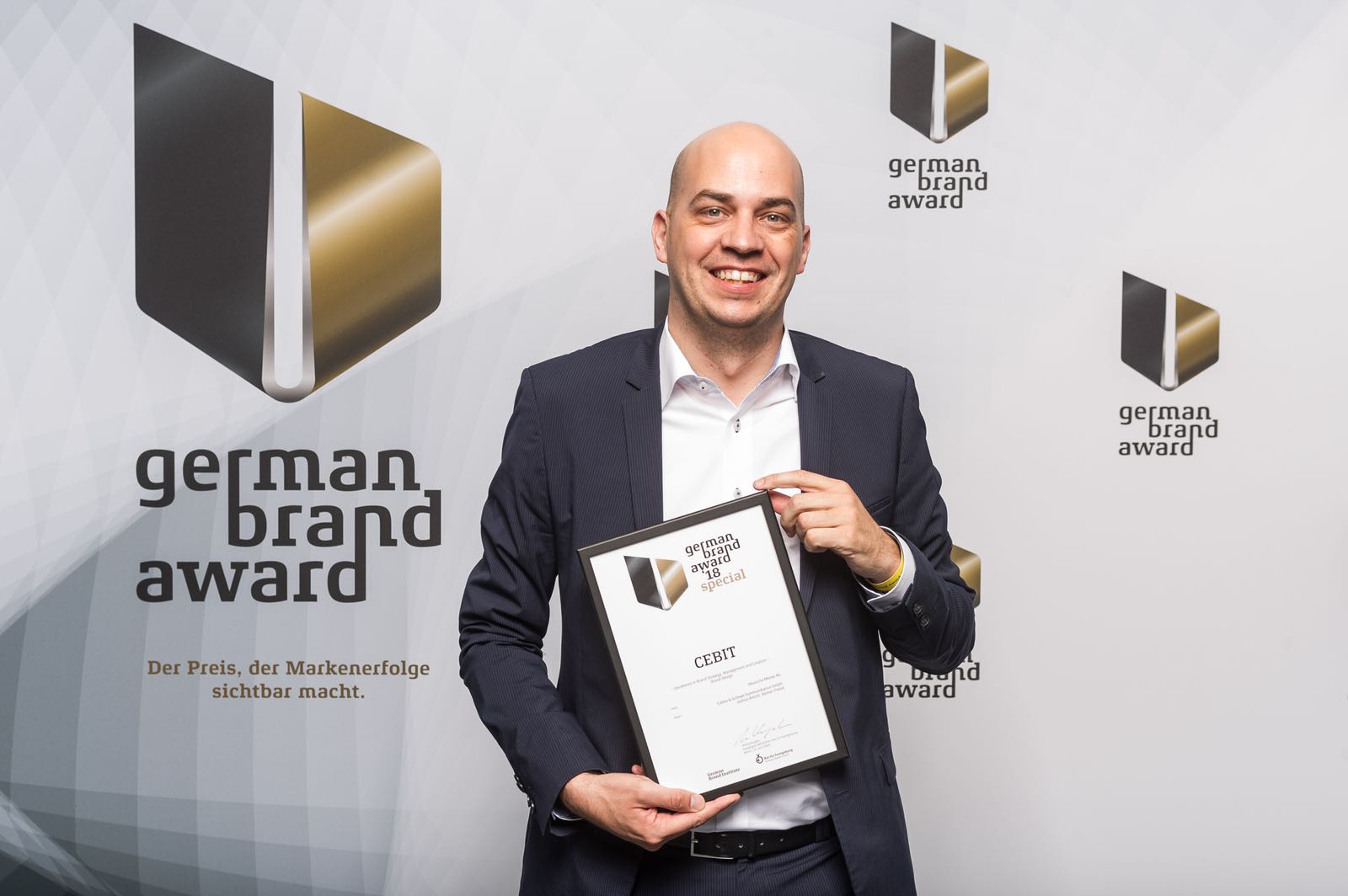 German Brand Award for CEBIT brand relaunch
In Berlin, the German Design Council (Rat für Formgebung) awarded the brand relaunch of CEBIT to Europe's Business_Festival for Innovation and Digitization a "Special Mention". In the category "Brand Design", the new appearance is one of the best brand appearances in Germany. There were more than 1,200 entries in the competition. The Mannheim agency Callies & Schewe is responsible for the new logo and design.
Since 1986, the world's largest IT trade fair has been held annually in Hanover in March. In June 2018, Deutsche Messe AG ventured a radical new start. CEBIT went from a pure sales event to Europe's business festival for innovation and digitization. This required a new approach and a completely renewed look. "The new design was an essential factor in communicating our realignment. It's cheerful, innovative and works digitally just like on the site," says Daniela Stack, Head of Marketing and Innovation. 120,000 visitors came to Hanover for the premiere in June and experienced a fresher, younger and more feminine CEBIT. Several million people followed the new CEBIT live on the social networks, via streaming and reporting in the classic media. The response in all media genres and the corresponding reach were greater than ever before.
"It was a great honour for us to be able to give such a new appearance to an icon of the international trade fair industry – and to give Europe's digitalisation an attractive new stage," says Sebastian Callies, Managing Director of Callies & Schewe Kommunikation. The agency is focused on brand management in the age of digital transformation.
The award for successful brand management
The German Brand Award is the award for successful brand management in Germany. It discovers, presents and awards unique brands and brand makers. Only companies nominated by the German Brand Institute, its brand scouts and expert committees can take part in the competition. The independent jury consists of leading brand experts and scientists. The German Design Council was founded in 1953 on the initiative of the German Bundestag by the Federation of German Industries and several leading companies as a foundation. Its aim is to strengthen the understanding of design in business and society. More than 300 domestic and foreign companies currently belong to the circle of founders of the German Design Council.