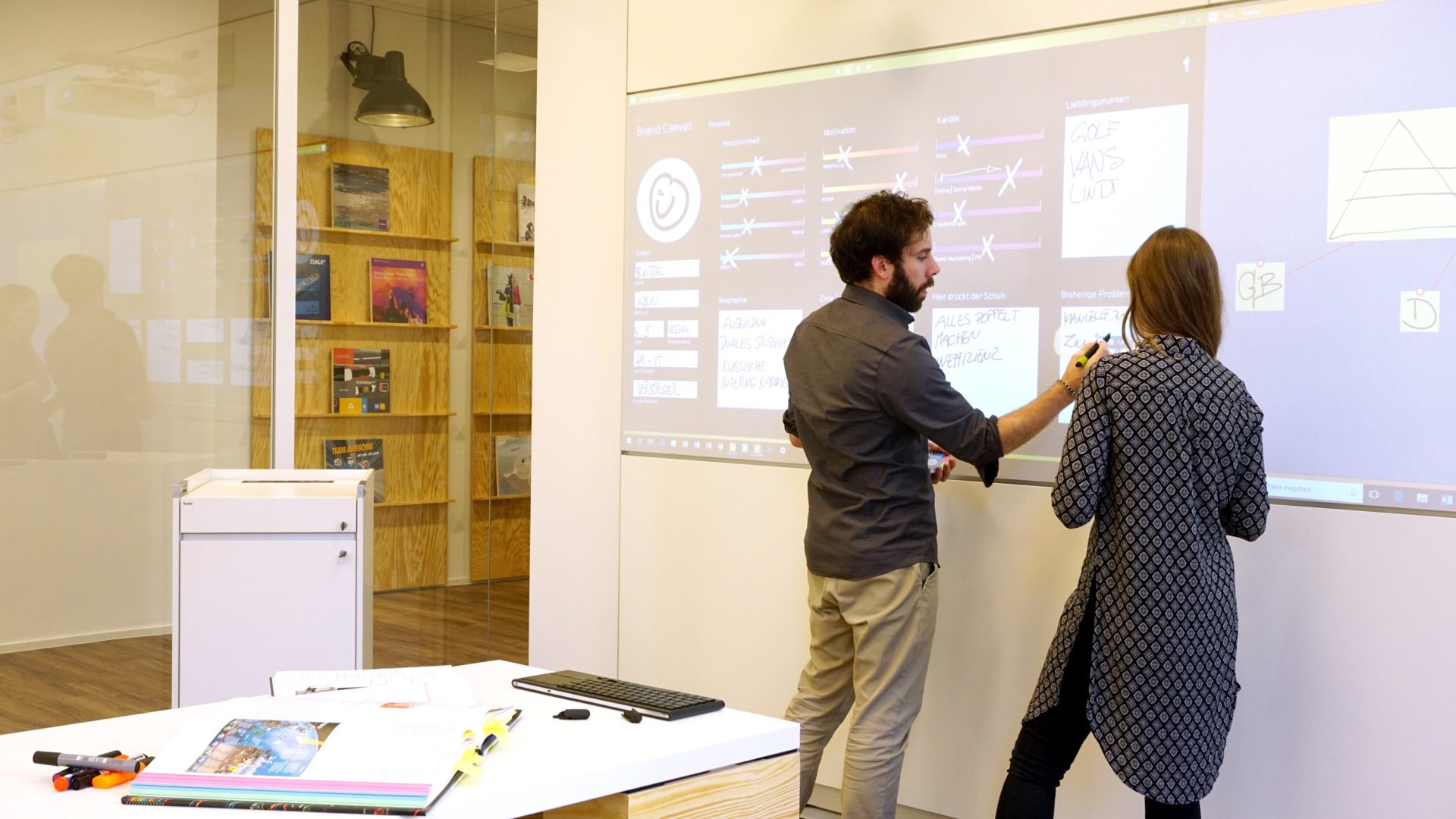 New Consulting Lab Opens
Ideas for product launches, approaches to strategic market positioning, or a critical business model assessment: In the new 300 square meter consulting lab at Callies & Schewe customers, consultants, and creatives work together on the B2B communication of tomorrow. 
No classic whiteboards or post-it notes here – instead, workshops and brainstorm sessions are aided by an interactive, multi-media wall. Ideas come more easily, grow faster, and are directly documented. If spatial requirements change, participants can simply switch up the environment with furniture that can be freely combined.
"We're inviting our clients to step out of the ordinary. Here they can look at their business in an exciting setting from another perspective," says managing partner Sebastian Callies. Workshops are, in method and execution, well matched to the new space. Already, the first session is providing valuable insights.
"In our tenth year, the lab brings together all our expertise and experience. It combines digital opportunities with interpersonal interaction. The first workshops are already showing how well it works," expresses managing partner Kim Schewe. Interior design house Raumfreiheit are responsible for the room's visual appearance. The lab is just a few minutes from the agency's main office. Callies & Schewe specializes in B2B communication and branding. Based in Mannheim, the 30-strong team serves international clients in the IT and industrial sectors in multiple languages.