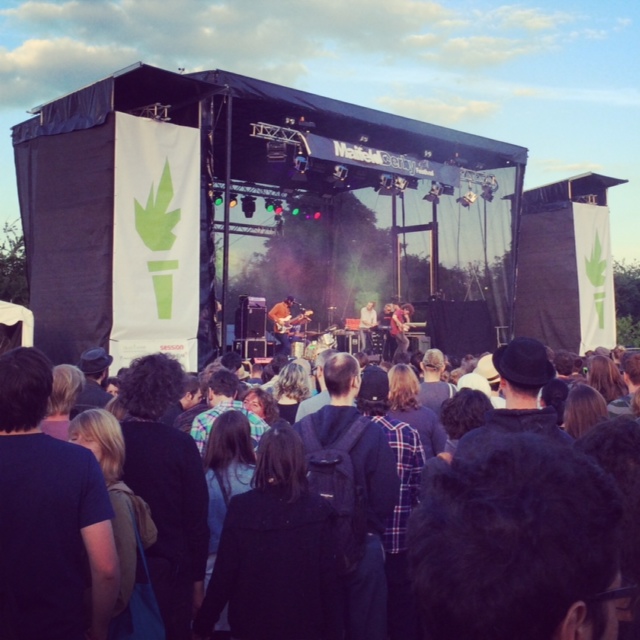 Maifeld Derby 2014: Relaxed, Fascinating and Friendly
Three unforgettable days at what is probably Germany's friendliest festival: Roughly 12,000 visitors, great weather and artists from around the world made the Maifeld Derby 2014 in Mannheim a special experience. Without a doubt, the highlight was the final performance by American indie darlings "The National" in front of an audience of 4,000, in the jammed Palace Tent. This year was our first as lead sponsor.
Newcomers and established stars caused a stir on the "Torch Stage", named for our company head offices, including synth-pop heroes Future Islands (USA), Bilderbuch (AT) and Mighty Oaks (D) with their hit "Brother".
Our hobbyhorse dressage on Sunday was a great laugh – there is a great photo gallery of the event on Regioactive.
Under instructions from Niko Knapp – the leading expert on horseless equestrianism –  the 20 participants did their best to become one with their steeds in their compulsory and freestyle tests. The performances on the figure-of-eight course were as impressive as they were hilarious. The four-strong jury of renowned experts on wooden horses announced the winners of free tickets for 2015: the "Tourette Cowboy" (3rd place), the "Dancing Queen" (2nd) and the duo "The Totally Spaced-Out Herberts" (1st). We're already looking forward to seeing you again in 2015!